I've been getting quite a bit of orders for the guestbook quilts for weddings, and alot of questions along with them.  Not about the quilt itself, but more about how to get people to sign the squares, the how-to's of it all.
I've never been to a wedding where you signed fabric blocks, but I really just love the idea of this quilt (very usable) instead of a guestbook (which will eventually end up in a box/storage).  I would love for any of you who have used a guestbook quilt to share some of your ideas for them.  I have already received a few.
Here are a few ideas:
Have a table set up with a couple of girls manning it to let people know what they are supposed to do.  You want to make sure you have plenty of fabric markers there and even have a few completed squares laying around for example.
Having the table decorated very pretty and near the entrance will help attract more attention and get guests to the table.

This image courtesy of greenweddingshoes.com
I have been searching ETsy for a few signs to go on the table like the one above or on a wall behind a table.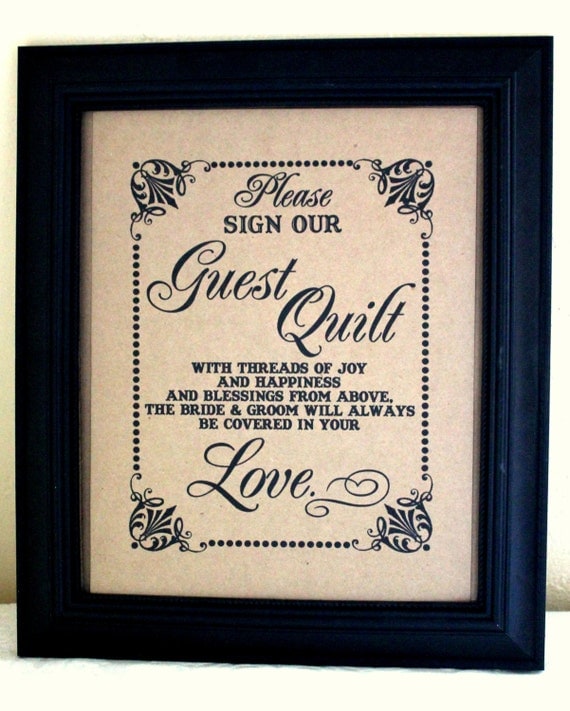 This one is only $9 from here.  I really like the quote above.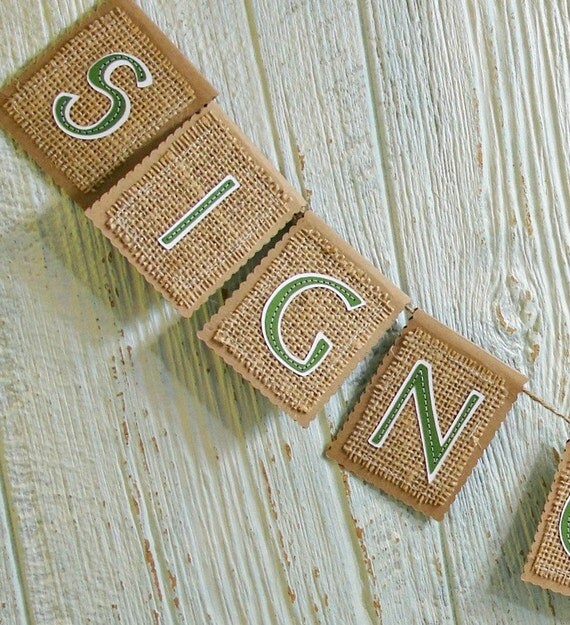 I like this one in burlap.  It's from Lazy Caterpillar.  It's more of a garland.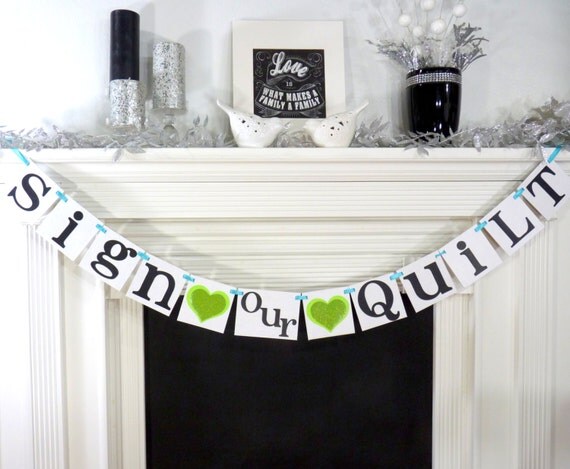 Here is another garland and this one is from Banner Cheer.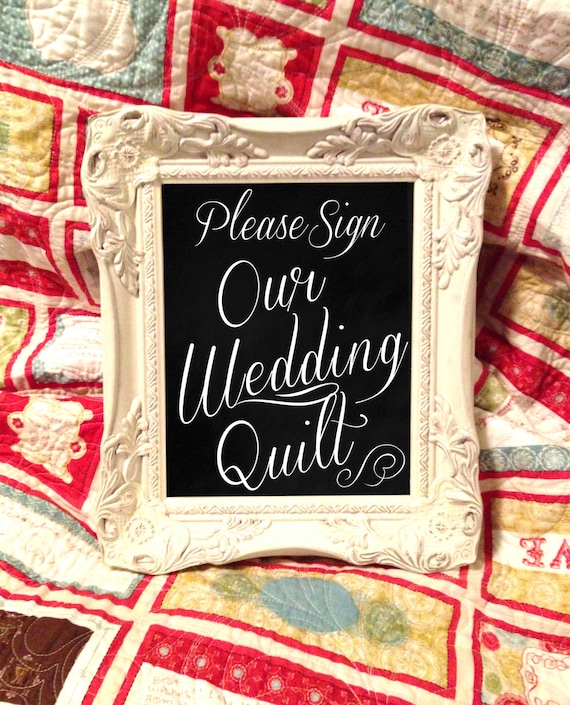 I think this one is my favorite.  I really like the idea of a chalkboard and after the wedding you can use it for something else.  This one is from Sarah Says Sew.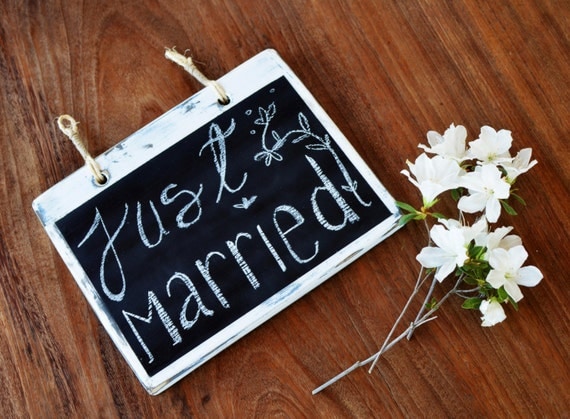 One more chalkboard from Madera Nueve.
I you have an ideas, please comment, I'd really like to hear from someone who has done this and if you have pictures and dont mind sharing that's even better.